PLAYS AND OTHER PERFORMANCES
Yeah, most of the things on the puppetry page could could be here, and yeah, some of these performances are puppetish, but orgainization is always imperfect.
FEATURED PROJECT
OVER THE TOP
This project started several years ago as one act comedy.
At that time, it was pretty simple. I recast the belligerent states as guests at a garden party. Frank and Francine are still in a long term custody battle for Al and Lorraine, Sophia is fickle with her affections, and Angela is enjoying cocktails in the sun. All is well (sort of) until Little Prick and Serbia have another fight. The party turns ugly when the uncles get involved. When the brave Belle Jen gets caught in the fracas, Angela is roused from her splendid isolation and fetches her fighting gin.
In 2014, Vanessa Gilbert developed in more detail some of the elements that we both thought would be fun to build upon to make this a more mature piece, particularly the garden party aspect. She and I also explored some visual storytelling possibilities, both with puppetry and with digital media.
The result of that exploration was a new script, in which the original play is one strand in a larger performance. The new script called for movies, puppets, servants and canapés. It also called for a game. And this called for some resources. Joseph Megel at UNC-Chapel Hill supported our development of the game through the UNC Chapel Hill Process Series. This gave us a chance to test some ideas on how a game with the audience in the middle of a play might work.
For more information, visit www.overthetopshow.com
recent highlights
WE MADE THIS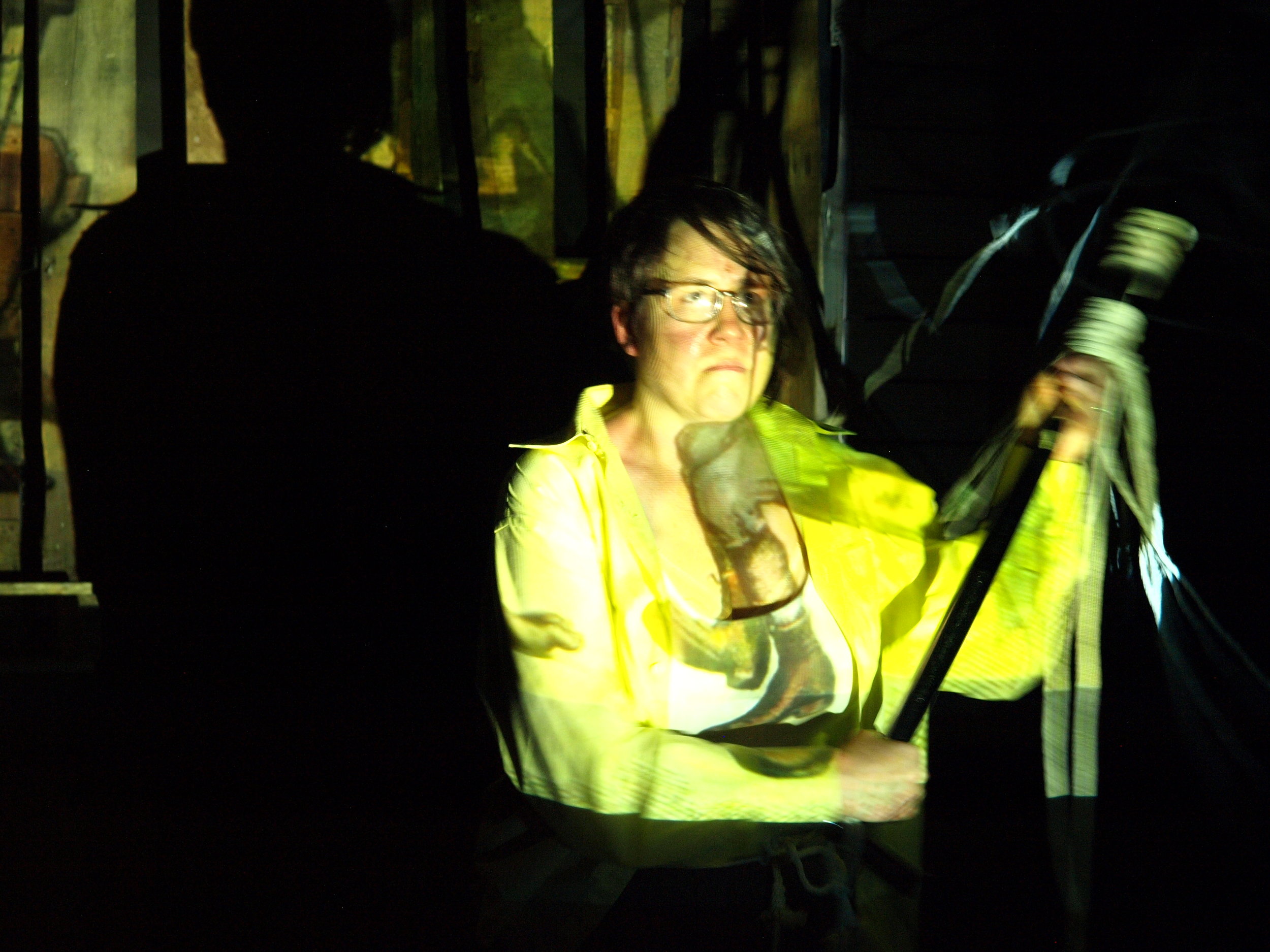 Developed collaboratively with Vanessa Gilbert and Ronald Lewis when given the prompt of "the monsters we create" and directed to work with rope. The three of us quickly settled on the continual production of xenophobes and fascists that this pluralistic society has created. While investigating the seeds that produce such an ugly harvest, we focused on the story of Irish Americans and their journey from oppresed to oppressor, much in the way that a child abuser is often a victim of abuse. Winner of the Rhode Island Devised Theater Festival.
here's some footage with Vanessa Gilbert performing
(trigger warning - violent images and language)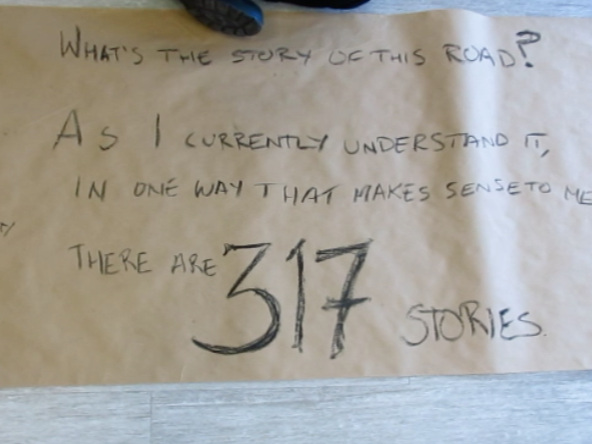 In chatting with local residents during my time as Artist in Residence at the New Bedford National Whaling Historical Park, I heard many personal stories connected to the downtown and the adjoining neighborhoods. In the end, I turned my focus away from the city's nautical past and present. I was moved by the stories I heard that were both specific to that city and also familiar to residents of any city that has been affected by urban renewal and highway construction that was reckless or designed to target poor and minority populations. As a visitor with limited time in the city, I was overwhelmed by the number of stories that were not mine to tell. Returning to the road I drove in on every day I started to create a performance that would tell the story of that road and the stories of what had been buried under that road.
things a bit further back in time
WAITING FOR W.
Charlemagne, Queen Victoria, and Tony Montana show up for work and struggle to keep their personal issues from distracting from their afterworldly task at hand: processing the intake of a super shitty president.
THINKING OF IWAO
A ten minute look at conditioning, learning and becoming.
THERE (ARE) NO BIRDS IN (THE) UKRAINE
A couple old buddies, a new arrival that isn't what he claims, and the dishwasher have more than a couple shift drinks that results in a long night's journey into day.
some things in the future
While Over the Top is a huge project that has taken alot of creative energy, I have been making smaller, more easily produced projects. There are, however, a few more big ass projects in the. A couple of them:
BACK ON THE LINE
A musical in which the boy leaves the kitchen for the dining room to get closer to the new waitress only to find…
AARON BURR: A NEW WORK AGAIN
This is a puppet adaptation / recreation of the 19th century Ballet-Opera Aaron Burr, using what remains of recently uncovered sketches and manuscripts from the era.